For the hipster girls brand NONO, I designed the girls collection for autumn 2013. I replaced the designmanager in her maternity leave. 
The collection has the popular colors from that moment in it, together with positive design and fresh use of prints.
Are you interested in doing a similar project with Design Deluxe? Don't hesitate to get in contact, so we can speak about the possibilities.
CONTACT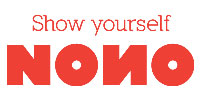 Services for this project:
Garment design
Measurements
Fitting sessions