For Dutch men's fashion brand Radical, I made artworks for several collections. For these artworks I used Adobe Illustrator for the vector prints and Adobe Photoshops for the pixel photo prints. Besides the artworks I also designed the salesbooks.
Radical is an upcoming brand and it was very nice to work with them, loved the hip hop beats and the nice 'mother made' surprise snacks that came to me working there!
Are you interested in doing a similar project with Design Deluxe? Don't hesitate to get in contact, so we can speak about the possibilities.
CONTACT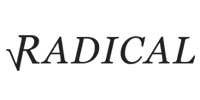 Services for this project:
Artworks
Allover prints
Salesbooks | watch the summer 2013 brochure here